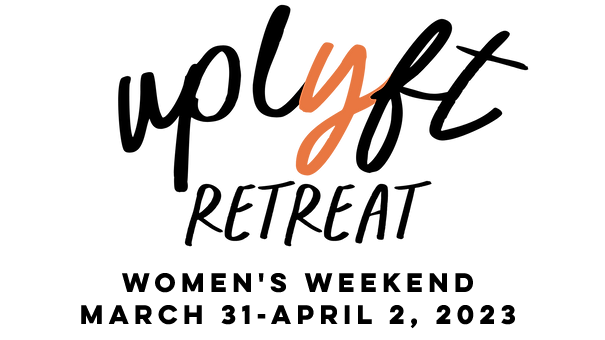 Thank you for joining us on our Women's Uplyft Retreat!
You deserve a weekend to yourself. Time to immerse yourself in the beauty of being and discover yourself in the process.
Join me as I partner with Maria Sellars-Daley from Heal. (www.heal407.com) and many other beautiful Space Holders in this amazing women's weekend retreat event. We will reconnect with our "Y" and experience some amazing offerings from many talented and loving women, myself included.
Check out the link below for a direct link to the Uplyft Retreats website where you can find out more about accommodations and pricing.
Don't forget to use code "ANGELA75" to save $75 off your accommodations! I look forward to relaxing and experiencing the beauty Florida Nature has to offer in the Springtime.

~ Angela
My sacred offering that will be an included in retreat admission is a beautiful Sunrise Sadhana ~ An Aquarian Kundalini Experience ~
Day: Sunday, 4/02
Time: 4:00am
2 hours
Start your day during the Amrit Vela (Time of Nectar) with a short kundalini yoga kriya to connect to the body followed by 57 minutes of chanting the traditional kundalini devotional mantras. No need to stress about not knowing the mantras, enjoy being bathed in the sounds, hum along, or simply just relax. Bring a yoga mat, blanket, pillow, and openness to receive good healing vibes. The ending of this practice is so beautiful to be chanting while the sun rises.
(P.S. Some people fall asleep during this which is completely okay. Being in the space of these sounds is such a beautifully peaceful experience.) Mantras and explanations will be provided if desired. Let's experience the sunrise together.
Other options I will be offering during the retreat
These optional offerings will be available for a small fee. If you choose to add these to your weekend, you will be immersed in some exciting and beautiful experiences. (More info to come on how to sign up for these during the weekend retreat).
---
Sensual Chair Dance - Connect to Your Inner Sexy Goddess
$33
Day/Time: TBD
1 Hour
Start connecting with yourself during a brief warm up to get the blood flowing through your beautiful body. You'll then learn a easy, fun and sexy chair dance routine that you can take home to share with your friends, yourself or your lover! Don't be shy! This is for all body types and personalities. Let your inner sexy goddess express herself. Please bring your favorite scarf and if you have heels you'd like to wear, that's up to you!
---
Re-writing your Vocal Story, Light Language & Vocal Techniques
$55
Day/Time: TBD
2 Hours
That story that you have - that you're not good enough or you don't sound nice - or maybe the fear you experience of being heard/seen/witnessed? This is where you LET THAT ISH GO and implement and integrate a more empowering story, so you can reclaim the truth of your birthright to sing. And, learn how to speak "light language"- THE LANGUAGE OF YOUR SOUL! Plus, more technical exercises to strengthen the voice.
---
What's You're Word? (MyIntent Maker) Workshop with Alchemy Sound Bath Healing
$40
Day/Time: TBD
1.5 -2 hours (depending on how many people sign up)
Connect with the essence of what you want to call into your life through guided sound healing meditation & a circle share. Leave with your very own token (as part of a bracelet, necklace, keychain, etc.) that includes your motivational word engraved on it. This reminds you of the intent you are setting for this next phase of your journey.